RespECO - join and participate in wildlife conservation in Central Asia
Your contribution - great value for wild animals
Dear friends!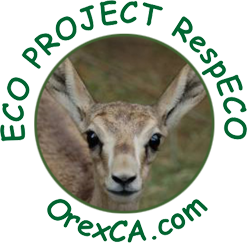 You are active and enthusiastic international traveler. We are tourism experts. We both travel round the world.
By travelling you are getting fun and new experiences. We are doing our work by creating new travel experiences for our guests. But to make our life more purposeful we both are looking for something new and involving, making our holiday and life (including professional one) more social, more engaging with life around us and these are the values that are important for both of us, aren't they?!
If your answer is "Yes", we offer you to participate in RespECO together with us. We love nature, local communities, ecology and try to pay careful attention to it. If you want not only see the sites of Uzbekistan but involve yourself in an activity that will help the eco life – please look through the eco projects we are inviting you to take part in.
During your tour around Uzbekistan you have a chance to participate in different eco-initiatives. You can visit that places and volunteer there. You can even have a chance to target a donation to support some of these eco programs, visit places and see the results of your participation when you are in Uzbekistan. It will contrast your day-to-day travel experience and you have a chance to get priceless memories and emotions.
We dream to become a green company. We want to create eco responsible products for our customers and we are excited about this opportunity. As an eco-biased, adventurous and versatile personality you can enjoy a variety of experiences on your single trip to Uzbekistan participating in RespECO. Let's have fun and help to saving the environment together!
Let's get closer to nature!
The program "To the kids of urial"
It's necessary to build a game slide for the kids of Bukhara mountain sheep (urial). Little lambs like to climb the hills those are in their enclosure. And now there is a great idea to build them 3-meter high game slide of stone with niches and caves. It would be a perfect gift for the little animals. It will be interesting for them to spend time playing with each other. It'll also prepare them for the wild life because they live in low mountains. After that the part of the kids will be released to the reserves to restore this kind of animals in the nature.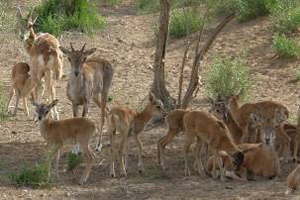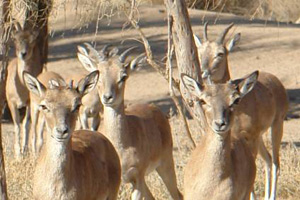 The program "Treating the gazelles"
Gazelles are very shy animals and they are always afraid of catching. So it is necessary to create favorable conditions for their treatment – to build a special tunnel. If they get sick, they will go through this tunnel to the single houses. There they will get the necessary vaccine and return to their enclosure again.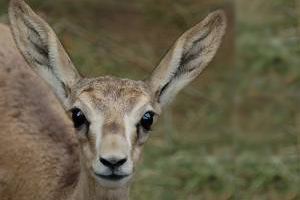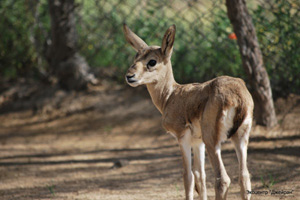 The program "Lonely Bakha and Bambi"
Two handsome male animals live without their females - spiral-horned goat Bakha and deer Bambi. They want to have girlfriends very much. On your donation we can buy them the female animals. And when these animals breed enough it will be possible to let them go to the free life in the reserve.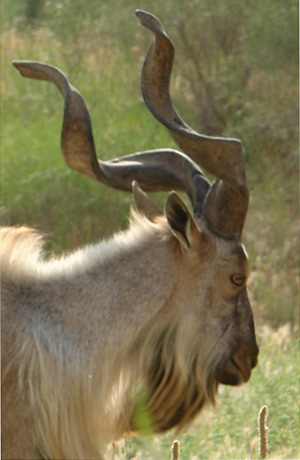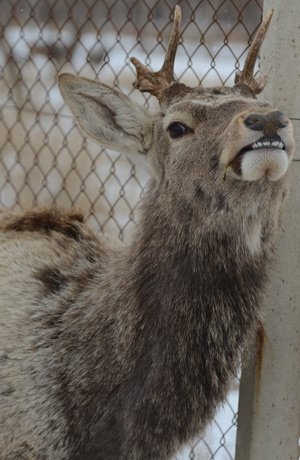 The program "The Center for Adaptation of birds of prey"
The birds of prey live in the aviaries and dream to be released. They are given to the ecocenter by different people. But they need to learn how to fend for themselves in the wild. It is necessary to create for them a center of adaptation where they will learn how to hunt and beware of enemies so that they can live independent and free life.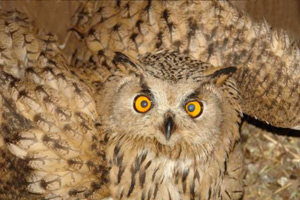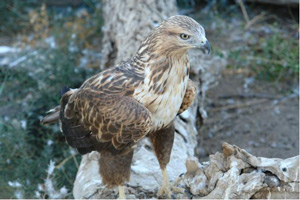 There are also many animals living free life. In critical situations such as very cold winters or prolonged drought employees of the ecocenter feed the gazelles, kulans, Przewalski's horses.
The rest of the time they live an independent free life. But if it becomes difficult for them, the animals go to the people who help them to survive.
In the ecocenter there are rare kinds of animals of the Central Asian region. People constantly improve their living conditions and return to the nature for a free life. In this case there are some successes - gazelles, kulans, Przewalski's horses already live free.
You can join our efforts and help real programs.