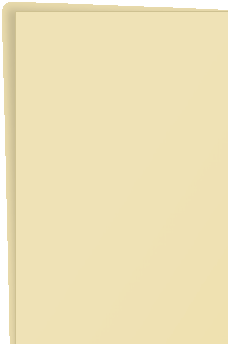 Interview with Mr. Muhammad Asghar Shaheen
Special Guest Interview

Dear Readers,
The special guest in November 2010 is Mr. MUHAMMAD ASGHAR SHAHEEN, General Manager of the Urdam Tours and our valued partner from Pakistan. I took the rare occasion to converse with him on November 10, our topics were collaboration with the OrexCA.com, perspective of the Urdam tours and our countries Pakistan and Uzbekistan.

Dmitriy Vidmanov: My traditional question how many years are you in tourism business?
Muhammad Shaheen: My personal experience in tourism is 14 years and I am running my own business as a General Manager of the Urdam Tours already seven years.

D.V. - Do you have any special Degrees and Qualifications in tourism?
M.Sh. - I have a special tourism diploma from Tourism Department of Pakistani Government plus I passed MBA and hotel management courses.

D.V. - How big is your company Urdam Tours?
M.Sh. - The stuff of Urdam Tours consist from 11 employees, most of them posses university degrees and long practical experience in tourism. The company itself has diversified organizational structure with the head office in Lahore and regional branches in the main cities like Multan and Faisalabad. On the agenda is opening of the office in the capital Islamabad.

D.V. - How many countries have you visited already?
M.Sh. - Till now I have experience with 35 counties. I would like to add that I am a pragmatic traveler and always try to combine business and leisure.

D.V. - Currently Pakistan is considering in the tourist industry as a serious outbound tourists supplier but potentially your country is a vivid inbound destination could you highlighting the main attractions?
M.Sh. - Pakistan is a land with a great tourist potential full of historical and natural treasures. The territory of modern Pakistan was a gate to the subcontinent thus we have many historical and architectural artifacts starting from the time of Alexander the Great time till the Moguls epoch. Especially rich for attractions is my native city Lahore and it is highly recommended to visit such a places like Shalimar Gardens, Badshi Mosque, Shahi Fort, Jahangir's tomb, Hirn Minor. A great chance to experience the taste of our land is walk along Gowalmandi - the famous food street in Lahore. Another unique attraction is Wagha border with a solemnly flag change ceremony. As a natural attraction is highly advisable to visit following places with picturesque alpine landscapes like Kaghan, Narvan, Hunza and Gilgit Valleys.

D.V. - As I know you have visited our country several times, what do you think about Uzbekistan as tourist destination?
M.Sh. - By my opinion Uzbekistan is a core of the Central Asia, which unites the best of pieces of the regions architecture and all the regions landscapes - mountains, valley, deserts. All this together with friendly people and constantly developing infrastructure makes Uzbekistan the best destination in the CA.