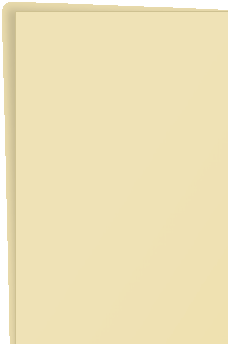 Interview with Mr. Pablo Lozano
Special Guest Interview

Mr. Lozano since 2006 and till present is a Chief of Consular Section in the Embassy of Mexico, Russian Federation. He is a remarkable professional, his successful activity can be marked by the quantity of visas issued by the Embassy in 2006, it was 2500 and in during the first quarter of 2010, it is already 21000.

13.05.2010 - Interviewed by fellow OrexCA.com Dmitry Vidmanov.

Dmitriy Vidmanov: Could you share you impressions about Uzbekistan?
Pablo Lozano: Your country is amazing! Its culture and heritage is a giant not only in the regional but also in the world scale. I can responsible say so because I recently visited Egypt and it is obvious for me to compare Uzbekistan with this treasure of the world's cultural heritage. Moreover I could state my impressions as a slogan-"Every view is a picture you have to take."

D.V. - Which university you are graduated from and how many states have you visited during your diplomatic career?
P.L. - I graduated from the State University of Nuevo Leon, Mexico. I started my career in the Mexican Embassy, U.S.A. and Russia is my second assignment.

D.V. - Is Uzbekistan known in Mexico and does Mexico have a certain level of publicity in Uzbekistan?
P.L. - Frankly speaking Uzbekistan is known only to a very narrow circle of historians and political journalists. According to my observations Mexico has fame in your country only because soap-opera character Marianna performed by Ms. Veronica Castro in the early nineties. This fact was a great surprise for me.

D.V. - Mexico is a country with a great name in the gourmet's world. All over the globe it is famous with such dishes and beverages like fajitas and enchiladas, tequila and corona with lime…Based on your tempted taste evaluate please local cuisine?
P.L. - The food is another amazing thing here. I ate the plov six days a week! Moreover I noticed its ingredients and carefully watched the cooking process. I will definitely cook it myself. I heard a lot about honey taste of Uzbekistani melon but unfortunately spring is not a right season for it…

D.V. - Have you marked some special features of Uzbekistan in compare to other destinations?
P.L. - The thing that touched so deep is children smiles. They smiled every time when they had seen me and my wife without any intentions to get something from us. The street merchants aren't offering their goods in an aggressive manner and the local people every there are sincerely eager to help.

D.V. - As an experienced traveler and professional concerned with international tourism could you highlight potential markets or segments for Uzbekistan as a destination?
P.L. - Uzbekistan is a destination for persons which are looking for new places to go. Many people in the western world have already visited China, India and your country as core of the Central Asia culture could be very attractive to them as a unique cultural bridge. One more interesting segment can be explored owing to architectural similarity of Samarkand, Bukhara and Khiva with ancient Iran cities. While Iran is still closed for mass tourism this feature can potentially create a market. Another fact is that mosques and madrassah are open for non-Muslims.