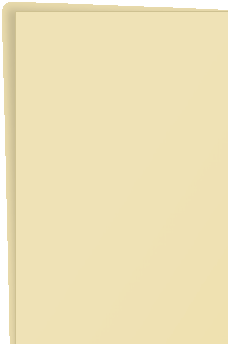 Russian Restaurant-brewery "Beryozka"
Restaurants in Tashkent

Location: 34, Shakhrisabz Str., opposite Le Grande Plaza Hotel
Cuisine: European, Russian
Phone: (+998 71) 236-35-95
Working time: from 10.00 till 24.00
Offer: Beer on Tap, Food ordering for home and office, Holding banquets, Meat menu, Take Away Meals


Description: The name of the restaurant "Beryozka" (a birch) accurately describes the restaurant. This Russian name associates with the Russian expanses and the breadth of the Russian soul. Guests feel such a warm welcome at the restaurant "Beryozka". Maybe that is the reason why both nationals and foreigners like this restaurant so much; first of all because of its cuisine which is gathered from old Russian recipes. Visitors are attracted with the exotic interior - the log walls, Khokhloma (an ancient Russian folk craft) and Russian oven in the center of the room. People come here to find peace of mind and to enjoy the delicious dishes of the Russian cuisine. There is a special zest here - the traditional samovar tea drinking with Russian pancakes and pies. And a folklore band - for a soul. Gaiety and hospitality are the Russian tradition.

The restaurant has five rooms:

The Column Hall is a banquet hall for 80 persons. It is decorated in a classic Russian style of carved gates, Russian columns, a white piano and soft lights. Subdued live music is helpful to a nice conversation and a good appetite.

Beer Hall is the central room of this restaurant. The guests will like the unusual interior of beer room. The visitor is attracted to the beautiful scenery painted on the walls in the style of the best of Russian traditions. Breathe in the atmosphere of the birch wood or the scent of the golden waterfall and the nearby pond. You can get a delicious and crispy "Rulka" with a braised cabbage, or baked chicken with apples and prunes, or stuffed fish. Highly recommended is the Russian herring with potatoes "Dranik". Shrimps and lobsters are also a good choice when complemented with a refreshing light or dark unfiltered beer.

Oriental Hall and Chinese Hall - are two mini-halls; each of them is for 10-15 persons. The interior is in the oriental style with the elements of national coloring.

Hungarian VIP-hall is for 10 persons. The walls are painted with Danube river scenery that brings a romantic mood and dispose to a pleasant time.

If you plan a party you can trust organizing it to Beryozka's professional team; they will make your party a real enchanting spectacle.

"Beryozka" restaurant has own mini-brewery where skillful brewers make fresh beer. A beer made from barley malt by Bavarian technology cannot be compared with other beer and it will delight restaurants guests. If you taste it once you will become a frequent guest of this restaurant.